14 May Show Highlights – Week of May 10, 2021
Welcome to the AmericaCanWeTalk Show Highlights for the week of May 10, 2021! 
Great news for AmericaCanWeTalk (ACWT)!
ACWT is growing! Right Side Broadcasting will soon be picking up our shows!  Watch for ACWT on all Right Side Broadcasting social media.
AmericaCanWeTalk (ACWT) – When & Where?!
ACWT airs LIVE every Monday through Thursday @ 3pmCT.
Monday through Wednesday shows are free for everyone, on all platforms.
Thursday shows are special, private shows for members, with an  in-studio audience, and are aired exclusively on the AmericaCanWeTalk website.
Click on any of the underlined words below to go directly to the show clips described.
Our Special Thursday Shows for Members: 
     This past week on the AmericaCanWeTalk Thursday May 13th show Arizona GOP Chair 
Dr. Kelli Ward
 joined us in studio to give first hand scoop on  one of the biggest stories happening in America, the ongoing audit of the voting machines, ballots and 2020 election results in Maricopa County.  Just hours before our interview, the story broke that the databases containing the records of votes cast had been deleted from the voting machines just before they were turned over for the audit! 
HERE
 is a short clip from this interview.
     This coming week on the AmericaCanWeTalk Thursday May 20th show, veteran national security expert and founder of the DC-based Center for Security Policy Frank Gaffney will join me to talk about the 
demand issued by the Clear & Present Danger China Committee
  that CIA Director William Burns resign over his ties to Chinese Communist Party (CCP) influence operations, the situation in Israel and Gaza, and other top national security issues too. A don't miss eye-opener interview coming up.
We would LOVE for you to join!
     You can become an ACWT Member by going to 
THIS LINK
 on our AmericaCanWeTalk website, and choosing "Join Now."
Membership is only $5/month OR $50/year, and entitles you to:
Watch our Thursday members only shows live on the website (it is like a private American political conversation every Thursday)
Submit questions for Debbie and her guest when we have one,
Join us in our in-studio audience if you are in the Dallas area.
Access to all past Thursday interviews in the Members section of the website, which at this point includes interviews with U.S. Rep. Marjorie Taylor Greene, Rafael Cruz,  Todd Bensman, Ashley Smith Thomas, and Nick Vujicic (author of Life without Limits).  UPCOMING this week is AZ GOP Chair Dr. Kelli Ward.
Help keep ACWT growing and interruption free.
About this week's shows:
Links to Full Shows from this past week:
Our Thursday Show for Members on 5.13  featured Dr. Kelli Ward, Arizona GOP Chair, 
telling us about the ongoing election audit in Maricopa County. Everyone can watch this lighilghlengthkMembers can view those interviews on the Members section of the 
AmericaCanWeTalk website
.
Links to Top News & My Commentary from this past week:
Links to Interviews from this past week:
Ron Hall
 Author of bestseller Same Kind of Different as Me joined me in  studio to talk about his remarkable work around the country helping to create and support actually effective, long-term solutions for homelessness. America, FULL of good people doing good things.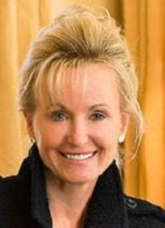 Toni Brinker
 Founder of Operation Blue Shield, dba One Community USA,  described her organization's work helping build better relationships between communities and first responders, and creating pathways and opportunities for the formerly incarcerated to successfully rejoin society. America is FULL of good people, doing good things.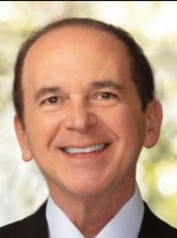 Leland Burk
 Dallas businessman and City Council candidate running in an era when answers are needed to the issues of homelessness and crime and funding of police.
Blog Posts this week:
Join our private ACWT texting group – stay connected despite big tech censorship!
Send a text to 53445 (type that number in the "To" line of your text), AND THEN in the message portion of your text, type the word America. Then hit send. That's it!
You'll receive a quick confirming text from me. I will never send frivolous texts, but will communicate especially important news like ways to find the show on new social media platforms, and very special guests upcoming.
We will never charge you, and you can cancel at any time.
HOW TO WATCH AmericaCanWeTalk …
LIVE:
     You can also watch AmericaCanWeTalk live on Vimeo, 
here
.
     On YouTube by going 
here
 OR
      On FB (if you have a Facebook account) by going 
here
On all social media, please follow, subscribe, join, share and comment!
PAST Shows & Interviews:
All of my past shows and interviews are available at my  
AmericaCanWeTalk
  website. That website also contains our latest blog posts, a listing of our popular Why It Matters show feature, a copy of our weekly newsletter, and more.
ACWT's  shows are also available on some of the newer social media platforms including:
Members – you can join our Thursday in-studio audience! AmericaCanWeTalk mem
bers who live in OR will be visiting the Dallas area and would like to be part of the in-studio audience on any Thursday at 3pmCT, PLEASE email me directly at 
[email protected]
, and put "Join Studio Audience on (fill in the date)" in the subject line.
Final tips for this week:
Share this email! Help AmericaCanWeTalk grow!
If someone forwarded this email to you, go to my website here to sign up for yourself! Click on the "Subscribe" button on the home page.
This show is funded entirely by donations. If you would like to donate, you can do that here.  My message here explains more.
You are receiving this because you subscribed to the weekly email from my talk show website, AmericaCanWeTalk.org.                        To Unsubscribe, email me at [email protected], and put "Unsubscribe" in the subject line, OR click on "Unsubscribe" at the very bottom left of this email.
On AmericaCanWeTalk, I talk truth about America, and about why the stories and news of the day, matter to you.
Thank you so much, my very fine friends, for listening and subscribing to AmericaCanWeTalk!
Because America Matters, 
Debbie Georgatos
Host: America, Can We Talk?