06 Aug Weekly Email for the Week Ending August 6, 2021
Welcome to the AmericaCanWeTalk Weekly Email for the week ending on Friday, August 6th, 2021!   
     Click on any of the words in dark red font below to go directly to the show clips described.
BIG NEWS!  Tickets Now Available for the Second Annual America Can We Talk Women for Freedom Summit on September 18 in Dallas, Texas!!
My friends, tickets and sponsorship opportunities are now available for the Second Annual America Can We Talk Women for Freedom Summit in Dallas, at the Dallas Hilton Lincoln Centre, on Saturday September 18th.
We are committed to addressing the top issues facing America, from election integrity to border security & immigration … from truth about covid vaccines and passports to the threat China poses to America and the world … and from media bias to Marxism in America. TOP notch thinkers and speakers will address all of this and more.
     This is a Summit for leaders, thinkers and doers. You can learn more, become a sponsor (and enjoy our private Friday night VIP reception for sponsors and speakers), and purchase tickets, on our website at 
THIS LINK
, which is  
https://events.americacanwetalk.org
.
See the flyer about the speakers & topics at the bottom of this newsletter.
Personally … (my weekly note to you):
My Very Fine Friends,
We Americans have become desensitized to the anti-American Left's tyranny, deceit, recklessness, irresponsibility, and just plain craziness. (Well, not ALL of us, but too many of us.)
Experiments show that kids who play or just watch violent video games for extended periods became desensitized to real violence. They had seen so much they could not be brought to recognize or care about real violence.  We Americans are being treated to more and more irrational, irresponsible, repressive policies, and unnecessary limits on our freedoms, and we are becoming desensitized to the fact that what we are watching is un-American and unacceptable in America.
The current Marxist administration and their trusty allies in the left-wing media have so mesmerized Americans and contorted our thinking that we watch in submissive shock as they:
Abandon the southern border and allow hundreds of thousands of non-citizens to pour into our country, among them drug dealers,  terrorists, sex traffickers, and other criminals.  Policies that were keeping Americans safer and our border more secure were eviscerated in the first few days of team Biden taking over, and the reaction of too many Americans is "well, that's just how the Democrats do things – they are soft on crime and never support border enforcement!"!
Inject covid fears into the American culture daily to justify reimposing limits on our freedom. Yet the same Fear-Mongerer in Chief, President Biden, presides over the completely abandoned southern border where covid is being spread, few tests are done, …
(Please go HERE for the rest of my Personally column this week..)
I'll talk to you next week. I can't wait!
DebbieG
Full Shows from this past week:
(You'll see I am not in my usual studio, because we are doing the show remotely from California where we are visiting family & friends! )
The BIG Picture Battle Plan; Jan 6 Battlefront; Voting Integrity Battlefront; Covid Lockdowns Battlefront
Maricopa Arrogance VS Dominion Whistleblower;  Lori Roman, President of ACRU -American Constitutional Rights Union; Fourth Capitol Riot Cop Commits Suicide;  Impeach Biden Over the Border?
Great American Mom & CRT;  Kevin McGary, President of Every Black Life Matters;  UN investigates Racism in America;  Patriotic Olympian & Bill Maher Commentary
ABOUT our Thursday 8.5.21 Members only show:  we connected with Congressman Chip Roy who represents the great state of Texas in Washington, and who recently floated the very reasonable idea that failing to enforce the border is an impeachable offense. When you stop to think about it – of course failing to defend the country from the invasion happening at the southern border is impeachable!!
Don't miss shows like this! Become an ACWT Member for only $5/month OR $50/year by going to THIS LINK on our AmericaCanWeTalk website, and choosing "Join Now."
Top News & My Commentary from this past week:
Lori Roman, President of ACRU -American Constitutional Rights Union
Interviews This Week:
Lori Roman is the President of ACRU, the American Constitutional Rights Union, which does an amazing job defending Americans whose rights are being threatened, from college students being required to show a vaccine passport to enroll, to citizens and states fighting for election integrity.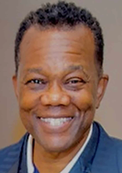 Kevin McGary is the co-Founder and President of EBLM, Every Black Life Matters, that fights AGAINST the Marxist BLM agenda, and FOR black life, economic prosperity, educational choice and more.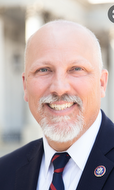 Congressman Chip Roy was our guest on our Members-only Thursday show where he laid out the case that the abandonment of the southern border by the current president is an impeachable offense.
Coming up THIS COMING WEEK on AmericaCanWeTalk:
On Wednesday this week, August 11th, Jim Simpson, author of Who Was Karl Marx? The Men, the Motives, and the Menace Behind Today's Rampaging American Left, will join me.
On our Thursday show for members, very popular Tulsa-based talk show host Clay Clark of Thrive Time Radio will join me to talk truth about his phenomenally successful Reawaken America Tour events that sell out all over America, and feature Lt. Gen Michael Flynn, Sidney Powell, Dr. Richard Bartlett and other leading figures in the quest for election integrity and covid truth.
Blog posts from this week:
Victor Davis Hanson:  Incompetence + Arrogance = Woke
News about Our Special Thursday Shows for Members Only: 
You can become an AmericaCanWeTalk member!
     JOIN ACWT today and do not miss another Members Only Thursday show!  You can become an ACWT Member for only $5/month OR $50/year by going to 
THIS LINK
 on our AmericaCanWeTalk website, and choosing "Join Now."
This is the link you can use to join ACWT:  https://members.americacanwetalk.org.
Members – Want to join our Thursday in-studio audience?
AmericaCanWeTalk members who live in OR will be visiting the Dallas area and would like to be part of the in-studio audience on any Thursday at 3pmCT, PLEASE email me directly at [email protected], and put "Join Studio Audience on (fill in the date)" in the subject line.
HERE is the scoop on the Second Annual America Can We Talk Women for Freedom Summit on September 18!
Committed speakers for our Sep 18th Summit now include: 
Dr. Robin Armstrong (start at 0:44 to hear him), Houston-based physician and spokesman for America's Frontline Doctors speaking truth about covid policy.
Victor Avila, HSI Special Agent (border agent, retired), Author Agent Under Fire, on the ground expert on the truth about the abandonment of our southern border.
Gordon Chang prominent national expert on China and the CCP's mission to become THE world superpower, AND how they are working on that mission right now in America.
Dr. Douglas Frank whose mathematical genius enabled him to uncover the algorithm used to manipulate the outcome of the 2020 elections, including his uncovering of massive false voter registrations.
Katie Hopkins,  internationally known British journalist whose entertaining, sometimes pointed, always insightful reporting (see her columns on FrontPage) on the decline of freedom in the UK and Europe, amaze, amuse, and inform millions around the world.
Seth Keshel, statistical genius and student of American elections who accurately predicted Trump's victory in 2016 in every state, now a huge rising star on Telegram, on  the statistical improbability (impossibility?) of a Biden victory in 2020.
Kari Lake, Candidate for Arizona Governor and former Fox News Anchor who quit and helped to expose media bias
Tina Ramirez candidate for U.S. Congress and outspoken leader opposing CRT in Va schools.
Xi Van Fleet, the Chinese-American mom whose viral school board meeting remarks compared CRT to Mao Tse Tung's vicious and repressive Chinese Cultural Revolution (she sees what we all need to see)
Jessica Vaughan, Director of Policy Studies at the Center for Immigration Studies, providing straight facts on America's extraordinary immigration generosity and  perils of abandoning orderly immigration
Dr. Kelli Ward Arizona GOP Chairwoman, who will fill us in on the Arizona Election Audit & offer an election integrity update
Join our private ACWT texting group – stay connected despite big tech censorship!
Send a text to 53445 (type that number in the "To" line of your text), AND THEN in the message portion of your text, type the word America. Then hit send. That's it!
You'll receive a quick confirming text from me. I will never send frivolous texts, but will communicate especially important news like ways to find the show on new social media platforms, and very special guests upcoming.
We will never charge you, and you can cancel at any time.
AmericaCanWeTalk (ACWT) 
When & Where & How to Watch
ACWT airs LIVE every Monday through Thursday @ 3pmCT.
You can watch AmericaCanWeTalk many ways, but we suggest you watch it on our website, at https://americacanwetalk.org
To watch AmericaCanWeTalk live Mon thru Thurs at 3pmCT go to https://americacanwetalk.org/live and you are set! (Keep refreshing until we start.)
Monday through Wednesday shows are free for everyone, on all platforms.
Thursday shows are special, private shows for members, with an  in-studio audience, and are aired exclusively on the AmericaCanWeTalk website. Click HERE to join, choose Join Now, and follow the instructions.
ACWT is now running on all Right Side Broadcasting social media!
  You can also watch AmericaCanWeTalk live
      On YouTube by going here OR
      On FB (if you have a Facebook account) by going here or
      On Vimeo, here.
On all social media, please follow, subscribe, join, share and comment!
PAST Shows & Interviews:
All of my past shows and interviews are available at my  
AmericaCanWeTalk
  website. That website also contains our latest blog posts, a listing of our popular Why It Matters show feature, a copy of our weekly newsletter, and more.
ACWT's  shows are also available almost immediately after the show on these social media platforms:
Right Side Broadcasting, Rumble.com & Gab.com  &  Locals.com &  Parler.com & Clouthub.com
Final tips for this week:
Share this email! Help AmericaCanWeTalk grow!
If someone forwarded this email to you, go to my website here to sign up for yourself! Click on the "Subscribe" button on the home page.
On AmericaCanWeTalk, I talk truth about America, and about why the stories and news of the day, matter to you.
Thank you so much, my very fine friends, for listening and subscribing to AmericaCanWeTalk!
Because America Matters, 
Debbie Georgatos
Host: America, Can We Talk?