10 Dec Weekly Email for the Week Ending December 10, 2021
Welcome to the AmericaCanWeTalk Weekly Email for the week ending on Friday, December 10th, 2021!
Click on any of the words in dark red font below to go directly to the show clips described.
Personally … (my weekly note to you):
My Very Fine Friends,
We are living in an extraordinarily consequential time in American history.  The under-the-radar movement of radical anti-American leftism, active for 100 years, has ideologically invaded in slithering snake-like fashion, and overtaken, our universities, our education system from K-12, Hollywood, government, some churches, media and journalism, and even our basic American culture and fabric.
Abandonment of the idea of American sovereignty, and of reverence for the unique and extraordinary greatness of America, in favor of a globalist, UN Agenda 2030, WEF & Klaus Schwab mindset in which "we will own nothing and will be happy" is viewed in elite circles as enlightenment and progress.
The good news is that those brilliant enough to recognize the unique and extraordinary greatness of America's founding ideas, and insightful enough to discern that those ideas are under siege from the anti-American Leftists, are now WIDE AWAKE.
From parents at school board meetings pushing back against the CRT and SJW and LGBTGQ agendas, to employees around the country willing to lose their jobs to resist vaccine mandate tyranny, to border patrol agents speaking truth about our abandonment of the southern border, to doctors prescribing life-saving drugs to covid patients despite threats to their medical licenses, to patriots continuing to fight to expose election fraud as the media and left revs up the mockery mode "nothing to see here" message, and in countless other avenues and venues, Americans who love freedom are learning again that freedom isn't free.
So it's a great and exciting time to be alive! To be part of the meaningful and vital battle to preserve America the free.
This coming week on AmericaCanWeTalk I will as always talk about many of the stories and events that matter to the future of freedom in America.
Guests this coming week include Dr. Mark Sherwood who will talk about the 8,500+ covid patients he has treated with readily available medications without losing one. And psychiatrist Dr. Mark McDonald who wrote the book United States of Fear to expose the manipulation of American thought into the perpetual state of fear and therefore submission. And Chad Prather, GOP primary candidate for Governor of Texas.
Speak Truth About America. Deny the Lies.
Facts Matter.  Truth Matters.  America Matters.
I'll talk to you next week. I can't wait!
DebbieG
Friends, this is an easy and rewarding way to support AmericaCanWeTalk!  Check out MyPillow.com – choose some great gifts for yourself or others, and when you check out get up to 66% OFF of your purchase when you put in the promo code: debbieg
Consider gifts like bath robes, pajamas, slippers, beautiful throw blankets from MyPillow.com. When you check out, use my promo code, debbieg, and you get a discount, I get a small donation, and you support MyPillow which is under attack from the anti-American Left.
Interviews from this week:
Barb Allen Gold Star Wife and founder of the Great American Summit, coming to North Texas in early 2022. Raising awareness and money for patriotic America-saving causes.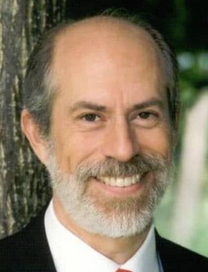 Frank Gaffney Co-Founder and Vice Chair: Committee on Present Danger China, a group of highly trained experts on various aspects of the threats posed to America by China's international ambition for dominance. This was an especially informative interview, very timely, and a wake-up call for what Americans can be doing to help thwart China's sinister agenda.
Joy & Matt Thayer are a very talented husband and wife team who run  Spero Pictures and are making a film series about the Re-Awaken Tours sponsored and organized by Clay Clark. They dive into interviews with some of the most  compelling thinkers and opinion shapers today.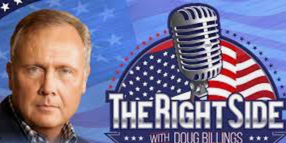 Doug Billings hosts The Right Side show, an insightful, patriotic, high-energy talk show that addresses the top issues facing America, with top notch guests joining him regularly. He is full of thoughtful observations and assessments about where we are as a nation and how to reclaim America.
Blog posts from this week:
Are you a member of AmericaCanWeTalk yet? 
     JOIN ACWT today and do not miss another Members Only Thursday show!  You can become an ACWT Member for only $5/month OR $50/year by going to 
THIS LINK
 on our AmericaCanWeTalk website, and choosing "Join Now."
This is the link you can use to join ACWT:  https://members.americacanwetalk.org.
     Members can join our Thursday in-studio audience!
AmericaCanWeTalk members who live in OR will be visiting the Dallas area and would like to be part of the in-studio audience on any Thursday at 3pmCT, PLEASE email me directly at [email protected], and put "Join Studio Audience on (fill in the date)" in the subject line.
 When & Where & How to Watch
AmericaCanWeTalk (ACWT)
ACWT airs LIVE every Monday through Thursday @ 3pmCT.
The most reliable way to watch AmericaCanWeTalk LIVE is on our website, at https://americacanwetalk.org
To watch AmericaCanWeTalk LIVE Mon thru Thurs at 3pmCT go to https://americacanwetalk.org/live and you are set! (Keep refreshing until we start.)
You can also watch AmericaCanWeTalk LIVE on Twitter @DebbieCanWeTalk  or
On FB by going here or
Monday through Wednesday shows are free for everyone, on all platforms.
Thursday shows are special, private shows for members, with an  in-studio audience, and are aired exclusively on the AmericaCanWeTalk website. Click HERE to join, choose Join Now, and follow the instructions.
PAST Shows & Interviews:
All of my past shows and interviews are available at my  
AmericaCanWeTalk
  website. That website also contains our latest blog posts, a listing of our popular Why It Matters show feature, a copy of our weekly newsletter, and more.
ACWT's  shows are also available almost immediately after the show on these social media platforms:
Rumble.com & Gab.com  &  Locals.com &  Parler.com & Clouthub.com & Gettr.
Final tips for this week:
Forward this email! Help AmericaCanWeTalk grow!
If someone forwarded this email to you, go to my website here to sign up for yourself! Click on the "Subscribe" button on the home page.
On AmericaCanWeTalk, I talk truth about America, and about why the stories and news of the day, matter to you.
Thank you so much, my very fine friends, for listening and subscribing to AmericaCanWeTalk!
Because America Matters, 
Debbie Georgatos
Host: America, Can We Talk?