14 Aug Weekly Email for the Week Ending Friday, August 13, 2021
Welcome to the AmericaCanWeTalk Weekly Email for the week ending on Friday, August 13th, 2021!
Click on any of the words in dark red font below to go directly to the links described.
MORE GREAT NEWS about the Second Annual America Can We Talk Women for Freedom Summit on September 18 !
Lt. Col. Matthew Lohmeier, first Commander of the U.S. Space Force, who was relieved of his command because he bravely wrote a book revealing that the US Military is pushing an agenda "rooted in Marxism" will join us as a speaker at our Summit!
Tickets and sponsorship opportunities are now available for the Second Annual America Can We Talk Women for Freedom Summit in Dallas, at the Dallas Hilton Lincoln Centre, on Saturday September 18th.
     This is a Summit for leaders, thinkers and doers. We would LOVE for you to join us! 
See the list about the speakers & topics at the bottom of this newsletter.
Personally … (my weekly note to you):
My Very Fine Friends,
Video commentator Mark Dice recently revealed the startling results of his "person on the street" questioning of random pedestrians in San Diego. He asked these strangers to sign a petition saying that people who claim that Trump won the election in 2020 should be thrown in jail.  He literally asked people to sign on if they agreed that anyone who says out loud anywhere (even in their own homes!) that the election was stolen, that they think Biden lost and Trump won, should be sent to jail for 30 days.
People signed on. You have to watch it to believe it.
To persuade these signers, Dice added that even social media has banned speech about election fraud, so who do these fellow Americans think they are, continuing to raise questions?! Red flags about whether this petition and 'jail time for speech' conflicts with the First Amendment apparently never popped up in the minds of those who signed.
This story reveals something far more ominous than just the fact that some people have no regard for the First Amendment rights of others.
It also reveals the success the anti-American Marxist Left has achieved in recent months in subtly manipulating some segments of the American population into hating those who disagree with them….
(Go HERE to finish reading this column — there is so much more to this story …)
Americans are facing a loss of freedom unparalleled in our history.  Freedom-loving Americans must fight tyranny with truth, and respond to lies and manipulation with strength and relentless passion.
I'll talk to you next week. I can't wait!
DebbieG
Full Shows from this past week:
(NOT in my usual studio, because we are STILL doing the show remotely from California where we are visiting family & friends! )
Cloward-Piven On Steroids; Race, Border, Infrastructure & Antifa;
BLM accuses NYC of Racism;   WHY to Fight
Oregon GOV "POC can't read";  WH Covid "Influencer";  Cuomo Kills Seniors: Resigns Over "Handsies";  GREAT ACWT SUMMIT News
DeepDive: Who Runs America?
Infrastructure Surrender Squad;  Interview with Author & Investigative Journalist Jim Simpson on his book Who Was Karl Marx?;  January 6 Justice
     ABOUT our Thursday 8.12.21 Members only show:
Clay Clark, the high energy talk show host of ThriveTime Radio out of Tulsa, OK joined me to talk about why he does what he does, and his wildly successful ReAwaken America conferences all over the country.
Don't miss shows like this! Become an ACWT Member for only $5/month OR $50/year by going to THIS LINK on our AmericaCanWeTalk website, and choosing "Join Now."
Top News & My Commentary from this past week:
Interviews This Past Week: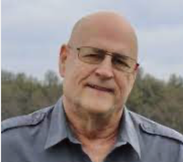 Jim Simpson, investigative journalist, columnist, and author of Who Was Karl Marx?: The Men, the Motives, and the Menace Behind Today's Rampaging American Left,  joined me to talk about what how bizarre, racist, irresponsible, selfish, slovenly, lazy, piggish and just plain boorish Karl Marx, the instigator of modern day Marxism, was.
Even more interestingly, "philosophers" who followed in Marx's footsteps frequently advocated tactics to foist socialism, Communism etc on unwilling people such as intentionally sowing the seeds of hatred and division within society, stirring up racial hatred by making false or exaggerated claims of racism,  and striving to destroy the family and the importance of faith. Sound familiar? Sounds like modern day leftists, advocating against, and agitating, America.
Coming up THIS COMING WEEK on AmericaCanWeTalk:
Lt. Gen. Rod Bishop, USAF (Retired), who co-founded STARRS, Stand Together Against Racism in the Services, will join me this coming week on our special Thursday Show for Members.   It is impossible to overstate how consequential his story and message are!
Did you know that high-level leaders in the US Air Force Academy support BLM and CRT, and teach it to our precious future American military leaders? Same for other military academies.
Join AmericaCanWeTalk — just this one show is worth it!
     Star Parker, founder of the Center for Urban Renewal and Education (CURE), is one of the nation's most prominent conservative black leaders whose work spans from playing a central role in drafting welfare reform policy that passed into law in 1996, to speaking up for quality education for poor children in the inner cities, and against abortion and CRT. She will join me this week!
Blog posts from this week:
VACCINATED V. UNVACCINATED?  OR IS IT REALLY:  LINDELL V. FAUCI?
NOT an AmericaCanWeTalk Member Yet?? 
Come on now … 
Become an ACWT member!
JOIN ACWT today and do not miss another Members Only Thursday show!  You can become an ACWT Member for only $5/month OR $50/year by going to THIS LINK on our AmericaCanWeTalk website, and choosing "Join Now."
This is the link you can use to join ACWT:  https://members.americacanwetalk.org.
Members can join our Thursday in-studio audience!
AmericaCanWeTalk members who live in OR will be visiting the Dallas area and would like to be part of the in-studio audience on any Thursday at 3pmCT, PLEASE email me directly at [email protected], and put "Join Studio Audience on (fill in the date)" in the subject line.
HERE is the scoop on the Second Annual America Can We Talk Women for Freedom Summit on September 18!
Committed speakers for our Sep 18th Summit now include: 
Dr. Robin Armstrong (start at 0:44 to hear him), Houston-based physician and spokesman for America's Frontline Doctors speaking truth about covid policy.
Victor Avila, HSI Special Agent (border agent, retired), Author Agent Under Fire, on the ground expert on the truth about the abandonment of our southern border.
Gordon Chang prominent national expert on China and the CCP's mission to become THE world superpower, AND how they are working on that mission right now in America.
Dr. Douglas Frank whose mathematical genius enabled him to uncover the algorithm used to manipulate the outcome of the 2020 elections, including his uncovering of massive false voter registrations.
Katie Hopkins,  internationally known British journalist whose entertaining, sometimes pointed, always insightful reporting (see her columns on FrontPage) on the decline of freedom in the UK and Europe, amaze, amuse, and inform millions around the world.
Seth Keshel, statistical genius and student of American elections who accurately predicted Trump's victory in 2016 in every state, now a huge rising star on Telegram, on  the statistical improbability (impossibility?) of a Biden victory in 2020.
Kari Lake, Candidate for Arizona Governor and former Fox News Anchor who quit and helped to expose media bias
Lt. Col. Matthew Lohmeier, former Space Force commander and author of "Irresistible Revolution: Marxism's Goal of Conquest & the Unmaking of the American Military"
Tina Ramirez candidate for U.S. Congress and outspoken leader opposing CRT in Va schools.
Xi Van Fleet, the Chinese-American mom whose viral school board meeting remarks compared CRT to Mao Tse Tung's vicious and repressive Chinese Cultural Revolution (she sees what we all need to see)
Jessica Vaughan, Director of Policy Studies at the Center for Immigration Studies, providing straight facts on America's extraordinary immigration generosity and  perils of abandoning orderly immigration
Dr. Kelli Ward Arizona GOP Chairwoman, who will fill us in on the Arizona Election Audit & offer an election integrity update
Join our private ACWT texting group – stay connected despite big tech censorship!
Send a text to 53445 (type that number in the "To" line of your text), AND THEN in the message portion of your text, type the word America. Then hit send. That's it!
You'll receive a quick confirming text from me. I will never send frivolous texts, but will communicate especially important news like ways to find the show on new social media platforms, and very special guests upcoming.
We will never charge you, and you can cancel at any time.
AmericaCanWeTalk (ACWT) 
When & Where & How to Watch
ACWT airs LIVE every Monday through Thursday @ 3pmCT.
You can watch AmericaCanWeTalk many ways, but we suggest you watch it on our website, at https://americacanwetalk.org
To watch AmericaCanWeTalk live Mon thru Thurs at 3pmCT go to https://americacanwetalk.org/live and you are set! (Keep refreshing until we start.)
Monday through Wednesday shows are free for everyone, on all platforms.
Thursday shows are special, private shows for members, with an  in-studio audience, and are aired exclusively on the AmericaCanWeTalk website. Click HERE to join, choose Join Now, and follow the instructions.
ACWT is now running on all Right Side Broadcasting social media!
  You can also watch AmericaCanWeTalk live
      On YouTube by going here OR
      On FB (if you have a Facebook account) by going here or
      On Vimeo, here.
On all social media, please follow, subscribe, join, share and comment!
PAST Shows & Interviews:
     All of my past shows and interviews are available at my  
AmericaCanWeTalk
  website. That website also contains our latest blog posts, a listing of our popular Why It Matters show feature, a copy of our weekly newsletter, and more.
ACWT's  shows are also available almost immediately after the show on these social media platforms:
Right Side Broadcasting, Rumble.com & Gab.com  &  Locals.com &  Parler.com & Clouthub.com
Final tips for this week:
Share this email! Help AmericaCanWeTalk grow!
If someone forwarded this email to you, go to my website here to sign up for yourself! Click on the "Subscribe" button on the home page.
On AmericaCanWeTalk, I talk truth about America, and about why the stories and news of the day, matter to you.
Thank you so much, my very fine friends, for listening and subscribing to AmericaCanWeTalk!
Because America Matters, 
Debbie Georgatos
Host: America, Can We Talk?