19 Feb Weekly Email for the week ending Friday, February 18th, 2022
Welcome to the AmericaCanWeTalk Weekly Email for the week ending on Friday, February 18th, 2022!
Click on any of the words in dark red font below to go directly to the show clips described.
Personally … (my weekly note to you):
My Very Fine Friends,
When four Republican United States Senators walked away this week from the opportunity to defund the vaccine mandates, they thumbed their noses at one of the top freedom issues facing America today. And at the American people.
When Senators Romney, Graham, Inhofe, and Burr chose to skip town and avoid voting to stand up for the people they represent, they are telling you what matters most to them. NOT your freedom! Whether they avoided this vote because of Big Pharma donations, desire to appease the Leftist media mob, because they are too busy to care, or because they could not fathom why this issue matters to the GOP voting base, they have just told you they do not recognize what time it is in America.
America was and still is the greatest nation on earth, but if the leaders cannot recognize the growing tyranny in our great land, they are part of the problem. The pro-freedom, anti-mandate Americans are winning this argument in the court of public opinion. Time for the leaders to follow the people.
Speak Truth About America.
Facts Matter.  Truth Matters.  America Matters.
I'll talk to you next week. I can't wait!
DebbieG
Links to this week's shows:
Whole Shows:
Interviews from this week: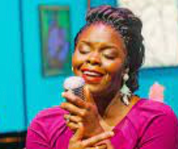 Feleceia Benton Wilson joined AmericaCanWeTalk to describe a Lyric Theater production of Ragtime that she is directing at Dallas's Majestic Theatre. A story of growing racial understanding in America's history, and a takeaway that is possible today.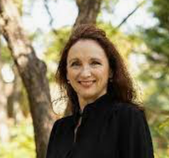 Trayce Bradford, Candidate for Lt Gov Of Texas is a leader in Texas conservative circles and former President of Texas Eagle Forum who is running in a primary for Texas Lieutenant Governor. Trayce joined me to share why she's running and what issues the people of Texas tell her they care about.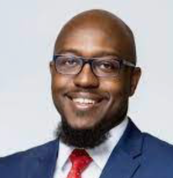 Congressional Candidate Drew-Montez Clark is a refreshing conservative voice from Florida, running for Congress to stand strong with the House Freedom Caucus and the America First Agenda. LOVE featuring patriotic Americans willing to get in the fight to save this country.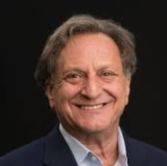 Evan Sayet, Author of Woke Supremacy Former Hollywood script writer and comedian who turned his enormous talent for writing to politics, advising two Presidential candidates, first Ted Cruz and later President Donald Trump. His insights about the parallels between today's Woke and the conduct, methods, and means of past repressive and tyrannical movements and leaders will open your eyes. His book and this interview will arm you with facts and insights, so you can join the effort to wake up the foolishly Woke.
Blog posts from this week:
On AmericaCanWeTalk, I talk truth about America, and about why the stories and news of the day, matter to you.
Thank you so much, my very fine friends, for listening and subscribing to AmericaCanWeTalk!
Because America Matters, 
Debbie Georgatos
Host: America, Can We Talk?