26 Jun Weekly Email for the Week Ending Friday, June 25th, 2021
Welcome to the AmericaCanWeTalk Weekly Email for the week ending on Friday, June 25th, 2021!   Click on any of the words in dark red font below to go directly to the show clips described.
     You are receiving this because you subscribed to the weekly email from my talk show website, 
AmericaCanWeTalk.org
.
     To unsubscribe, email me at 
[email protected]
,
 and put "Unsubscribe" in the subject line.
Personally …(my weekly note to you):
Wokeism IS Marxism.
Keep this simple and undeniable truth in mind. It explains what is happening to America, and how today's unprecedented chaos, craziness, and tyranny are all tied together, dangerously and ideologically.
The Flag Officers 4 America Open Letter from Retired Generals and Admirals released on May 14th of this year is an eloquent and powerful statement by brave and patriotic retired service members that bluntly starts out by saying "Our Nation is in deep peril." It defines the conflict dividing America as one between "Socialism and Marxism," as opposed to "Supporters of Constitutional freedom and liberty." Then it spells out some of the many ways that the Marxist attack on America's freedom is being carried out: via abandonment of the border, failure to stand up to China, censoring of speech, misuse and abuse of the military, etc. This letter is well worth the read.
Now the Committee to Support and Defend, another group of brave and patriotic former military officers, has issued their Open Letter from Retired U.S. Military: Support and Defend, also warning about powerful sources bringing Socialism and Marxism to America. Their warning is equally dire, articulate, and powerful. They call out the dismantling of the rule of law, the erosion of fair elections, the politicization and ideological purging of our military, and more. This letter is also well worth the read.
These two groups have now locked arms. They are comprised of honorable veterans who are still warriors for America. They are calling out the many and varied ways in which America is under attack, and connecting the dots between seemingly unrelated events, connecting them to the same ideological root of Marxism.
America is under attack by Marxism and Marxists. We all need to see it and say it.   Whether it is falsely claiming that legislation requiring voter ID is racially discriminatory, attempting to seize and hold on to power by permanently giving DC Democrats control over elections (HR 1 & S1) , or the evisceration of our military strength, or it is pushing the CRT agenda in schools so kids are taught to hate each other based on skin color, and to hate America too, or the newly announced plan to regulate 'misinformation' online by regulating speech the leftists in power don't want Americans to hear,  or the abandonment of our southern border, we are watching the quasi-peaceful but brazenly determined Marxist attempted overthrow of America. Our families, culture, military, educational systems, are all under attack from the same ugly and destructive ideological force.
Much of this attack is sold to the ignorant masses as "wokeism," a term that implies that you are enlightened if you agree with the Marxist agenda. The Woke support Marxists because they have no idea what those Marxists are trying to do. The Woke are actually asleep at the wheel, aiding and abetting America's destroyers, without knowing it.
The great news is that these two groups of retired veterans are speaking up.  So are thousands and maybe millions of other Americans.  Everyone has a role in fighting this attack on America. Speak up in your churches, schools, school board meetings, and community about the fact that Marxism underlies the "woke" agenda, and  is designed to divide and then destroy America.  Tell  them that  institutional or systemic racism is a lie, a fabrication concocted to keep us divided. Speak up for freedom and free markets and speak the truth that Socialism and Marxism breed misery. Refuse to participate in the CRT, SJW, BLM and any other leftist agenda. Fight back against the lies that cross your path. Speak up in your world.
Fight back too by celebrating America's goodness. Speak about it, tell your kids and your friends and your family about America's greatness.  Celebrate July 4th by reading the Declaration of Independence.  Help build the groundswell of love of America, in your everyday conversations. Be the one who speaks up in your world.
     This is what I try to do every day on AmericaCanWeTalk.  I'll talk to you next week. I can't wait!
DebbieG
Below are links to this week's shows.
Links to Full Shows from this past week:
(Fathers Matter, Prager & Ivy League Enlightenment)
(Racial Hypocrite Sen. Whitehouse Unmasked, CRT & Race In America,
Biden's Dangerous Ministry of Truth Unleashed, Celebrate America)
(Federal Election Takeover Stopped for Now,
Chinese Spy: American Danger)
Our Thursday Show for Members on 6.24.2021 featured two in-studio guests, Frank Gaffney and John Rossomando,  both with the Center for Security Policy based in Washington DC, who spoke with us about top national security issues facing America.
Links to Top News & My Commentary from this past week:
Chinese Spy: American Danger
 Huge unfolding story in America, with incalculable consequences
, if this Chinese spy has actually defected to America.
Because of rampant media bias in this country, this story will likely die from lack of oxygen, but you should know about it. This smug and sanctimonious left-wing Senator who oozes with condescension when harassing conservatives over alleged systemic racism, is a long time member of a private club that excludes blacks. His wife is a part owner of this club. Hypocrisy and bigotry on steroids.
A tribute to Father's Day and the power and impact of dads on their children and families.
Biden's Dangerous Ministry of Truth Unleashed.

We are living in George Orwell's 1984, and under the Ministry of Truth he wrote about. The federal government now plans to decide what constitutes truth versus 'misinformation' online, especially if it might lead to unrest. Picture this applying to the American political conversation about covid, election integrity, border issues, the green new deal, and many other issues that matter.
Stopping the Left's Mandate for Permanent Election Fraud (HR 1, S1) bill is a win of one small battle. But the war, the anti-American Left's utter determination to use election fraud to seize and hold on to power, is moving forward. Next up: the John Lewis Voting Rights Act, another attempt at capturing control over America via putting elections permanently under Democrat control.
Interviews This Week:
Cari Kelemen: Author, Consider Homeschooling
 Cari Kelemen's book is about WHY to homeschool, not HOW. This extremely thoughtful mom and homeschooler offers some truly thoughtful insights into the unique benefits of homeschooling.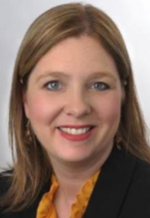 Bunni Pounds Interview: IRS Says NO to Christians
 Bunni Pounds, 
founder and president of Christians Engaged, received 
an IRS determination letter
 declining the group's application for 510c3 status because  " …  Bible teachings are typically affiliated with the GOP …".  OPEN hostility toward a Christian organization by the federal government. This interview is with Bunni Pounds AND her First Liberty attorney.
Blog posts from this week:
News about Our Special Thursday Shows for Members Only:
    You can become an AmericaCanWeTalk member!
JOIN ACWT today and do not miss another Members Only Thursday show!  You can become an ACWT Member for only $5/month OR $50/year by going to THIS LINK on our AmericaCanWeTalk website, and choosing "Join Now."
     Members – you can join our Thursday in-studio audience! AmericaCanWeTalk mem
bers who live in OR will be visiting the Dallas area and would like to be part of the in-studio audience on any Thursday at 3pmCT, PLEASE email me directly at 
[email protected]
, and put "Join Studio Audience on (fill in the date)" in the subject line.
Join our private ACWT texting group – stay connected despite big tech censorship!
Send a text to 53445 (type that number in the "To" line of your text), AND THEN in the message portion of your text, type the word America. Then hit send. That's it!
You'll receive a quick confirming text from me. I will never send frivolous texts, but will communicate especially important news like ways to find the show on new social media platforms, and very special guests upcoming.
We will never charge you, and you can cancel at any time.
AmericaCanWeTalk (ACWT)
When & Where & How to Watch
ACWT airs LIVE every Monday through Thursday @ 3pmCT.
You can watch AmericaCanWeTalk many ways, but we suggest you watch it on our website, at https://americacanwetalk.org
To watch AmericaCanWeTalk live at 3pmCT go to https://americacanwetalk.org/live and you are set! (Keep refreshing until we start.)
Monday through Wednesday shows are free for everyone, on all platforms.
Thursday shows are special, private shows for members, with an  in-studio audience, and are aired exclusively on the AmericaCanWeTalk website. Click HERE to join, choose Join Now, and follow the instructions.
ACWT is now running on all Right Side Broadcasting social media!
  You can also watch AmericaCanWeTalk live
      On YouTube by going here OR
      On FB (if you have a Facebook account) by going here or
      On Vimeo, here.
On all social media, please follow, subscribe, join, share and comment!
PAST Shows & Interviews:
All of my past shows and interviews are available at my  AmericaCanWeTalk  website. That website also contains our latest blog posts, a listing of our popular Why It Matters show feature, a copy of our weekly newsletter, and more.
ACWT's  shows are also available almost immediately after the show on these social media platforms:
Final tips for this week:
Share this email! Help AmericaCanWeTalk grow!
If someone forwarded this email to you, go to my website here to sign up for yourself! Click on the "Subscribe" button on the home page.
On AmericaCanWeTalk, I talk truth about America, and about why the stories and news of the day, matter to you.
Thank you so much, my very fine friends, for listening and subscribing to AmericaCanWeTalk!
Because America Matters, 
Debbie Georgatos
Host: America, Can We Talk?