06 Nov Weekly Email for the Week Ending Friday, November 5th, 2021!   
Welcome to the AmericaCanWeTalk Weekly Email for the week ending on Friday, November 5th, 2021!
      Click on any of the words in dark red font below to go directly to the show clips described.
Great news! If you missed the AmericaCanWeTalk Second Annual Women for Freedom Summit on September 18th,  you can now watch every speech given by our stellar line up of speakers, right here on our website!   You will learn so much AND you'll be inspired by the commitment each of our speakers has, to preserving liberty in America.
Personally … (my weekly note to you):
My Very Fine Friends,
When Joe Biden was questioned by a reporter just a few days ago about why the U.S. government was negotiating to pay illegal aliens $450,000 per person to settle several lawsuits, Biden called the story "garbage" and added "not gonna happen."
The story, as explained in the Wall Street Journal, is that several lawsuits are pending, filed by illegal aliens who complained about the U.S.'s failure to instantly throw out the welcome mat and embrace their illegal arrival on American soil.
The story of planned massive monetary payouts to illegal aliens was true, as White House principal deputy press secretary Karine  Jean-Pierre confirmed the next day, leading many to wonder if Biden did not even know what his own administration was doing, or forgot, or was embarrassed that the plan has gone public.
Compounding the crazy is that just this morning Biden reversed course and reportedly barked at a reporter who raised the issue, saying that of course these illegal aliens deserved compensation!
To more fully understand the absurdity off this plan, you must know some facts. The illegal aliens' claims arise out of President Trump's strict border enforcement policies that included separating kids from the adults who brought/smuggled/kidnapped or otherwise lured them over the border, because human trafficking and child sex trafficking is rampant. No one could know if the adults claiming to be the parent or guardian of the kids they had in tow, were coyotes, child sex traffickers, human slave traders or actual parents. And in case one forgets, keeping kids in cages at the border was initiated in the Obama-era, continued under Trump, AND continued today under Biden.
The audacity factor of these illegal alien litigants is through the roof. They feel so entitled to violate America's territorial integrity that they break America's laws and cross the border illegally, and then sue the U.S. government because they resent America's immigration laws.
The cluelessness factor of the DOJ in even considering settling with these illegal aliens is also through the roof. Giving any amount of money to an illegal immigrant who broke the law by breaking into our country will only encourage future border-busting law breakers to find some other basis to sue America. Making a monetary settlement with any illegal border-crosser conveys to the world that we have no respect for our own border.
Even more importantly, it confirms what many Americans are already deeply worried about —  that this administration truly has no interest in or respect for the concept of American sovereignty or for the importance of enforced borders.
Biden's team makes a mockery 0f America.
It'll be a great week coming up on AmericaCanWeTalk this week.
On Monday former Assistant to President Trump Peter Navarro joins me to talk about his new book "In Trump Time: My Journal of America's Plague Year"
On Wednesday Mark Meckler who heads up the Convention of States Initiative will join me, and
On our Members Only Thursday show Lt Col Matthew Lohmeier, former Space Force Commander AND author who exposed that Marxism has overtaken America's military, will join me in honoring Veterans' Day
Finally and on a humorous note, Governor DeSantis and many others are now calling the unelected cabal that occupies the White House the "Brandon Administration," a hilarious reference to the wildly popular "Let's Go Brandon" slogan. " Let's Go Brandon" is a more polite version of the intended message "F___  Joe Biden."
The Brandon Administration. Wish I thought of that myself.
Speak Truth About America. Deny the Lies.
Facts Matter.  Truth Matters.  America Matters.
I'll talk to you next week. I can't wait!
DebbieG
Links to this past week's shows:
To watch the whole show:
Race Hoax in VA: McAuliffe CANNOT help himself
Popular Delusions & Covid Vaccine Mandates
Great Reset = BBB, plus COP26
McAuliffe's CRT Lie
Darin Gaub founder of Restore Liberty joins me
LIFE at SCOTUS
Elections & Long March Back to America
Sidney Powell Joins me in Studio
Top News & My Commentary from this past week:
Interviews from this week:
Darin Gaub
 is a former Lt Col in the U.S. Army, and founder of Restore-Liberty, dedicated to  reviving and restoring the knowledge of and passion for the liberty America was founded upon. You'll love hearing what he is doing!
Sidney Powell
 stands up for truth in a way few Americans ever have. She is still working to bring out the truth regarding the elections of 2020, and it was through her work that Lt Gen Michael Flynn secured his freedom after being wrongfully charged by the Department of Justice.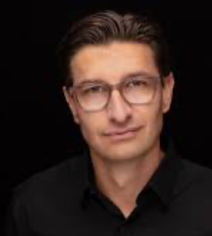 Jaco Booyens
 founded Jaco Booyens Ministries and dedicates his life to fighting child sex trafficking. In our interview he shared the means, methods, and astonishing sophistication of 
these hideous predators. This is an interview packed with truly valuable informatio
n.
Are you a member of AmericaCanWeTalk yet? 
     JOIN ACWT today and do not miss another Members Only Thursday show!  You can become an ACWT Member for only $5/month OR $50/year by going to 
THIS LINK
 on our AmericaCanWeTalk website, and choosing "Join Now."
     Members can join our Thursday in-studio audience!
AmericaCanWeTalk members who live in OR will be visiting the Dallas area and would like to be part of the in-studio audience on any Thursday at 3pmCT, PLEASE email me directly at 
[email protected]
, and put "Join Studio Audience on (fill in the date)" in the subject line.
 When & Where & How to Watch
      AmericaCanWeTalk (ACWT)
ACWT airs LIVE every Monday through Thursday @ 3pmCT.
The most reliable way to watch AmericaCanWeTalk LIVE is on our website, at https://americacanwetalk.org
To watch AmericaCanWeTalk LIVE Mon thru Thurs at 3pmCT go to https://americacanwetalk.org/live and you are set! (Keep refreshing until we start.)
You can also watch AmericaCanWeTalk LIVE on Twitter @DebbieCanWeTalk  or
On FB by going here or
On Vimeo,  here.
Monday through Wednesday shows are free for everyone, on all platforms.
Thursday shows are special, private shows for members, with an  in-studio audience, and are aired exclusively on the AmericaCanWeTalk website. Click HERE to join, choose Join Now, and follow the instructions.
PAST Shows & Interviews:
All of my past shows and interviews are available at my  
AmericaCanWeTalk
  website. That website also contains our latest blog posts, a listing of our popular Why It Matters show feature, a copy of our weekly newsletter, and more.
ACWT's  shows are also available almost immediately after the show on these social media platforms:
Final tips for this week:
Forward this email! Help AmericaCanWeTalk grow!
If someone forwarded this email to you, go to my website here to sign up for yourself! Click on the "Subscribe" button on the home page.
On AmericaCanWeTalk, I talk truth about America, and about why the stories and news of the day, matter to you.
Thank you so much, my very fine friends, for listening and subscribing to AmericaCanWeTalk!
Because America Matters, 
Debbie Georgatos
Host: America, Can We Talk?