19 Jun Weekly Email for the Week Ending June 18, 2021
Welcome to the online version of my AmericaCanWeTalk Weekly Email for the week ending on Friday, June 18th, 2021!   Click on any of the words in dark red font below to go directly to the show clips described.
     You are receiving this because you subscribed to the weekly email from my talk show website, 
AmericaCanWeTalk.org
.
     To unsubscribe, email me at 
[email protected]
,
 and put "Unsubscribe" in the subject line.
Personally …(my weekly note to you)
     I love talking with you every day on my show about America!
     Last night in Dallas, AmericaCanWeTalk hosted a conference about Critical Race Theory. CRT is one of America's hottest political topics, a subject of great concern among conservatives, and fodder for the mockery mob of the anti-America left.
     Our conference speakers were extraordinary, coming at the issue from many angles, and I want to share a few top points they made:
CRT, an ideology rooted in Marxism, is designed to cause permanent division, defining each person only and completely by skin color, intending to pit Americans against each other, and defining whites as permanent oppressors and the minorities as permanent victims, with no way out and no goal of solving anything. It is a means to an end of dividing society.
CRT has invaded the schools in every subject matter AND in every avenue including all electronic and digital learning. Having governors and legislatures ban CRT is only the beginning in the fight to root it out of our schools.
CRT has no genuine leadership from among black America, but is instead a radical mission led by radical white leftists who only use race as an excuse for their power grab.
Stay tuned to ACWT to not only learn more about WHAT CRT is and WHY the left is pushing it, but HOW it will hurt America and HOW to fight it. Everyone can do something!
I'll talk to you next week. I can't wait!
DebbieG
Below are links to this week's shows.
Links to Full Shows from this past week:
(Why Flag Day Offends Leftists, BidenDementia @ G-7, AZ Audit: American Reckoning, NEW Generation of American Leaders Needed  )
(TX to CA: Undercover CRT & SJW, Wade Miller, Executive Director of Citizens for Renewing America, BE a Lifesaver for America)
(CRT vs Biden's Domestic Terror Ploy, Christine Soule, Author of Broken & Beautiful: Let God Turn Your Mess into a Masterpiece,  Biden, Putin, Tucker & January 6th)
Our Thursday Show for Members on 6.17.2021 featured our Critical Race Theory conference speakers, Kendall Qualls, Cicely Davis-Ireland,  Rebecca Friedrichs, and Cameron Bryan. It was just stellar.
Links to Top News & My Commentary from this past week:
Interviews This Week: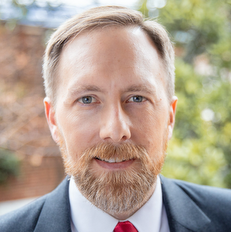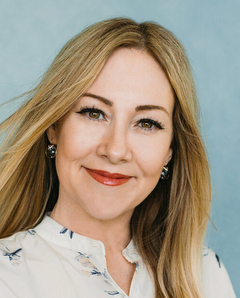 News about Our Special Thursday Shows for Members:
     This past week on the AmericaCanWeTalk Thursday June 17th we were joined by our Critical Race Theory conference speakers, Kendall Qualls, Cicely Davis-Ireland,  Rebecca Friedrichs, and Cameron Bryan.
     This coming week, two national security experts from Washington DC's Center for Security Policy, Frank Gaffney and John Rossomando, will join me in studio to give us the rundown on top national security threats facing our country.
    You can become an AmericaCanWeTalk member!
     JOIN ACWT today and do not miss another Members Only Thursday show!  You can become an ACWT Member by going to 
THIS LINK
 on our AmericaCanWeTalk website, and choosing "Join Now."
     Members – you can join our Thursday in-studio audience! AmericaCanWeTalk mem
bers who live in OR will be visiting the Dallas area and would like to be part of the in-studio audience on any Thursday at 3pmCT, PLEASE email me directly at 
[email protected]
, and put "Join Studio Audience on (fill in the date)" in the subject line.
Join our private ACWT texting group – stay connected despite big tech censorship!
Send a text to 53445 (type that number in the "To" line of your text), AND THEN in the message portion of your text, type the word America. Then hit send. That's it!
You'll receive a quick confirming text from me. I will never send frivolous texts, but will communicate especially important news like ways to find the show on new social media platforms, and very special guests upcoming.
We will never charge you, and you can cancel at any time.
AmericaCanWeTalk (ACWT) – When & Where & How
ACWT airs LIVE every Monday through Thursday @ 3pmCT.
You can watch AmericaCanWeTalk many ways, but we suggest you watch it on our website, at https://americacanwetalk.org
To watch AmericaCanWeTalk live at 3pmCT go to https://americacanwetalk.org/live and you are set! (Keep refreshing until we start.)
Monday through Wednesday shows are free for everyone, on all platforms.
Thursday shows are special, private shows for members, with an  in-studio audience, and are aired exclusively on the AmericaCanWeTalk website. The "You can become an AmericaCanWeTalk member!" section tells you how to join.
ACWT is now running on all Right Side Broadcasting social media!
  You can also watch AmericaCanWeTalk live
      On YouTube by going here OR
      On FB (if you have a Facebook account) by going here or
      On Vimeo, here.
On all social media, please follow, subscribe, join, share and comment!
PAST Shows & Interviews:
All of my past shows and interviews are available at my  
AmericaCanWeTalk
  website. That website also contains our latest blog posts, a listing of our popular Why It Matters show feature, a copy of our weekly newsletter, and more.
ACWT's  shows are also available almost immediately after the show on these social media platforms:
Final tips for this week:
Share this email! Help AmericaCanWeTalk grow!
If someone forwarded this email to you, go to my website here to sign up for yourself! Click on the "Subscribe" button on the home page.
On AmericaCanWeTalk, I talk truth about America, and about why the stories and news of the day, matter to you.
Thank you so much, my very fine friends, for listening and subscribing to AmericaCanWeTalk!
Because America Matters, 
Debbie Georgatos
Host: America, Can We Talk?