22 Nov Weekly Email for the Week Ending November 19, 2021
Welcome to the AmericaCanWeTalk Weekly Email for the week ending on Friday, November 19th, 2021!   
     Click on any of the words in dark red font below to go directly to the show clips described.
Great news! If you missed the AmericaCanWeTalk Second Annual Women for Freedom Summit on September 18th,  you can now watch every speech given by our stellar line up of speakers, right here on our website!   You will learn so much AND you'll be inspired by the commitment each of our speakers has, to preserving liberty in America.
Personally … (my weekly note to you):
My Very Fine Friends,
It has been a tumultuous two weeks for AmericaCanWeTalk! Thanks for all of your notes asking what happened!
Big Tech censorship happened. Without warning, ALL of the video content on our website, show recordings, interviews, everything, was removed. The only "notice" we received was an email saying AmericaCanWeTalk had "violated community standards."  Although we will never know for sure, our best guess about what triggered these social media censors to shut down ACWT is that I aired U.S. Senate testimony by a medical doctor who has practiced medicine for over two decades and who engaged in an actual study with real patients and concluded that ivermectin is very effective in helping covid patients.
My trusty and wonderful AmericaCanWeTalk team is diligently restoring ALL content to our website, AmericaCanWeTalk.org. And we are building work arounds to prevent this from happening again.
I'll be back LIVE tomorrow, Monday November 22nd, and will keep talking truth about America for a very long time.
As for upcoming shows, I look forward to unpacking, dissecting and analyzing the Kyle Rittenhouse jury verdict, and the endless effort to divide America along the lines of race, to play the race card with no justification,  and to hurl allegations of racism with no basis in fact.  The jury figured out what anyone who watched the trial figured out, that Rittenhouse committed no crime because he acted in self-defense. Fortunately, in America, individuals are allowed to defend themselves when under attack. The worst villains in this mess are the media and others with a public voice who continue to dishonestly claim racism had anything to do with this episode.
I wish all of you a Happy Thanksgiving, filled with gratitude to God for this precious country,  and with love of family and friends.
Speak Truth About America. Deny the Lies.
Facts Matter.  Truth Matters.  America Matters.
I'll talk to you next week. I can't wait!
DebbieG
As the Christmas and holiday season approach, I have a suggestion for you.  If you want to find great gifts at great prices, AND at the same time support this show and patriots fighting to save this country …
Find gifts for everyone on your list (and for yourself) at 
MyPillow.com
, and when you check out get up to 66% OFF of your purchase when you put in the promo code: debbieg.
Here's the deal. You can find great gifts like bath robes, pajamas, slippers, beautiful throw blankets, and more at MyPillow.com. When you use my promo code, debbieg, you get a discount, I get a small reward,  and you support Mike Lindell and MyPillow which are under attack from the Left.
To watch the whole show:
Infrastructure Bill Betrayal
Peter Navarro Joins Me
Biden Vax Mandate Blocked
Rescue – TikTok Distress  Signal
VA Election Aftershocks
Durham's Russia-Gate Indictments
Project  Veritas FBI Raid
Planned Perpetual Chaos
Thursday November 11th – Veterans Day !!
Top News & My Commentary from this past week:
Interviews from this week:
Peter Navarro,  top Advisor to President Trump and author of his new book In Trump Time, joined me to share the inner workings at the Trump White House to deal with covid. MUST listen to hear the inside scoop including the questionable conduct of Dr. Anthony Fauci.
Mark Meckler. Starting at minute marker 11:34. Mark Meckler heads up the Convention of States that is working to convene an Article V convention to propose amendments to the Unites States constitution. This effort has three goals: ""limit the power and jurisdiction of the federal government, impose fiscal restraints, and place term limits on federal officials." REALLY great explanations for the goal, as well as answers to the most common concerns and criticisms.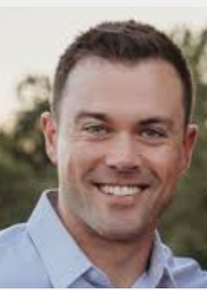 Lt Col Matthew Lohmeier On Veterans' Day we were honored to have a true American hero join us, Lt. Col. Matthew Lohmeier, a former commander of the U.S. Space Force who was relieved of his duty because he wrote a book telling the truth about how Marxism has invaded America's military, a dangerous situation in terms of military readiness and of the morale of the troops.
Friends, we have DOZENS of great new blog posts up on our website, and for this week I am going to skip listing them all, and just urge you to VISIT OUR BLOG HERE !!!
Are you a member of AmericaCanWeTalk yet? 
     JOIN ACWT today and do not miss another Members Only Thursday show!  You can become an ACWT Member for only $5/month OR $50/year by going to 
THIS LINK
 on our AmericaCanWeTalk website, and choosing "Join Now."
This is the link you can use to join ACWT:  https://members.americacanwetalk.org.
Members can join our Thursday in-studio audience!
AmericaCanWeTalk members who live in OR will be visiting the Dallas area and would like to be part of the in-studio audience on any Thursday at 3pmCT, PLEASE email me directly at [email protected], and put "Join Studio Audience on (fill in the date)" in the subject line.
 When & Where & How to Watch
      AmericaCanWeTalk (ACWT)
ACWT airs LIVE every Monday through Thursday @ 3pmCT.
The most reliable way to watch AmericaCanWeTalk LIVE is on our website, at https://americacanwetalk.org
To watch AmericaCanWeTalk LIVE Mon thru Thurs at 3pmCT go to https://americacanwetalk.org/live and you are set! (Keep refreshing until we start.)
You can also watch AmericaCanWeTalk LIVE on Twitter @DebbieCanWeTalk  or
On FB by going here or
Monday through Wednesday shows are free for everyone, on all platforms.
Thursday shows are special, private shows for members, with an  in-studio audience, and are aired exclusively on the AmericaCanWeTalk website. Click HERE to join, choose Join Now, and follow the instructions.
PAST Shows & Interviews:
All of my past shows and interviews are available at my  
AmericaCanWeTalk
  website. That website also contains our latest blog posts, a listing of our popular Why It Matters show feature, a copy of our weekly newsletter, and more.
ACWT's  shows are also available almost immediately after the show on these social media platforms:
Rumble.com & Gab.com  &  Locals.com &  Parler.com & Clouthub.com & Gettr.
Final tips for this week:
Forward this email! Help AmericaCanWeTalk grow!
If someone forwarded this email to you, go to my website here to sign up for yourself! Click on the "Subscribe" button on the home page.
On AmericaCanWeTalk, I talk truth about America, and about why the stories and news of the day, matter to you.
Thank you so much, my very fine friends, for listening and subscribing to AmericaCanWeTalk!
Because America Matters, 
Debbie Georgatos
Host: America, Can We Talk?