13 Aug Weekly Email for the week ending on Friday, August 12th, 2022
Welcome to the AmericaCanWeTalk Weekly Email for the week ending on Friday, August 12th, 2022!
  Click on any of the words in dark red font below to go directly to the show clips described.
NEW show feature starting this week: Q&A Wednesday.  
Listeners ask me in emails and in person after speeches, "why don't you take callers on your show?"  The answer is that we are not set up for callers at my studio, BUT starting this coming week, I will dedicate the second half of the Wednesday show to answering your questions.
You can submit questions by emailing them to me using the Subject Line "Question for ACWT Wednesday Show."  Hope to hear from you!
PLEASE NOTE our Upcoming Schedule:
LIVE Thursday Shows will resume on Thursday September 1st with our first fall guest, Congressman Louie Gohmert!
Our Monday through Wednesday shows will GO ON during August!
The BEST SUMMIT of the year is coming up!!
Tickets are now available for our October 15, 2022
Third Annual Women f0r Freedom Summit in Dallas!
ACWT members should have received an email with the PROMO CODE you can use to get your members' discount price on Summit Tickets.
You will LOVE this event.
We hope to see ALL of you there!
Personally … (my weekly column for you!)
Hello My Very Fine friends,
The FBI raid on President Trump's private Mar-A-Lago residence last week was a Lexington and Concord, shot heard around the world,  level historic event on many levels.  At the very least it should be the final straw that breaks any lingering trust in or support for the FBI, a politically corrupted-to-the-core law enforcement institution. I do mean that when there is a new GOP president and majority in the House and Senate, the FBI needs to be dismantled. Completely. Start over.
The FBI protects leftists from scrutiny, investigation and therefore from prosecution, including (to name only a few of many) Hillary with her illicit server and her destruction of evidence and MANY other schemes, and Hunter Biden with his laptop full of crimes implicating not only him but "The Big Guy,"  and the varied, multitudinous criminals who participated in the violent anti-American, Democrat-sponsored riots and destruction at the hands of Antifa and BLM. The FBI found reasons to dismiss ALL of this.
The FBI that coddles and protects leftists from investigation and prosecution, at the very same time goes on the offense, literally is the attack arm, against the leftists' political opposition. So among other examples, the FBI dutifully hassled Project Veritas when Joe Biden's daughter misplaced her embarrassing diary (showers with her dad?), pursued Trump over the Russia-collusion hoax when they could see early on there was nothing to it, and continues to push nothing short of a witch hunt against everyone who entered DC on January 6th, while utterly dropping the ball on investigating election fraud via electronic voting machines, which is ironically what drove the January 6th episode.
The FBI has embraced the leftist agenda and mission, but the raid on Mar-A-Lago was not only political but personal. The reasons offered for the raid vary and change, and 
do not hold water
.
So WHY do these people hate Trump so much?  Really think about that. It is NOT for any of the reasons they say. Democrats and the uni-party hate that Trump re-instilled belief in the hearts and minds of the America people in the great goodness of America. He exposed the WEF and globalist agenda, the corruption of many in the ruling classes in government as well as in banking and corporate America, and renewed and strengthened the America economy and the belief in freedom and free markets. ALL of this undermines the globalists' mission and agenda.
Two quick suggestions for your summer reading and listening pleasure:
     To understand more about what led up to the FBI raid on Mar-A-Lago, read 
THIS
 summary from the brilliant Sundance at Conservative Treehouse, which is the first in a four-part must read series.
    This morning I watched a special livestream event put on by True the Vote, Catherine Engelbrecht and Gregory Phillips, called 
The Pit.
  It  got a little long, but is worth a listen as they delve into the ongoing effort to expose election fraud.
Speak Truth About America.
Facts Matter.  Truth Matters.  America Matters.
I'll talk to you next week. I can't wait!
DebbieG
Links to this week's shows:
Whole Shows:
My Recent Commentary:
Interviews this week: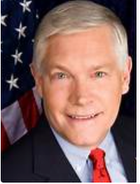 Congressman Pete Sessions, TX CD17
  joined me to talk about the FBI raid on Mar-A-Lago and the what the GOP could do about it in the new session. Millions of American citizens have lost faith in the neutrality and integrity of the FBI, and changes must be made!
Daniel Wos, 2nd Amendment Advocate
 My guest this week on ACWT does a uniquely thoughtful job exploring and explaining the reasons for the Second Amendment and the dangers of limiting it in the supposed quest for safety. He writes at 
AmmoLand.com
 and also wrote a three part book series called Good Gun, Bad Guy available at Amazon.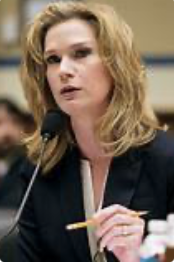 Catherine Engelbrecht, rerun of our 5.12.22 Interview
 SHE is one of America's true heroes on the election integrity issue, and she has become a relentless warrior for truth, a data gathering and organizing 
and interpreting expert, AND a brilliant speaker on this topic. EVERYTHING RIDES on election integrity !!!
Blog posts from this week: