19 Aug Weekly Email for the week ending on Friday, August 19th, 2022
Welcome to the AmericaCanWeTalk Weekly Email for the week ending on Friday, August 19th, 2022!
     Click on any of the words in dark red font below to go directly to the show clips described.
NEW show feature: Q&A Wednesdays.  
Listeners ask me in emails and in person after speeches, "why don't you take callers on your show?" SO we started doing that, this past week! Each Wednesday I will dedicate (most of) the second half of the Wednesday show to answering your questions.
You can submit questions by emailing them to me using the Subject Line "Question for ACWT Wednesday Show."  Hope to hear from you!
PLEASE NOTE our Upcoming Schedule:
LIVE Thursday Shows will resume on Thursday September 1st with our first fall guest, Congressman Louie Gohmert!
Our Monday through Wednesday shows will GO ON during August!
The BEST SUMMIT of the year is coming up!!
Tickets are now available for our October 15, 2022
Third Annual Women f0r Freedom Summit in Dallas!
ACWT members should have received an email with the PROMO CODE you can use to get your members' discount price on Summit Tickets.
You will LOVE this event.
We hope to see ALL of you there!
Personally … (my weekly column for you!)
Hello My Very Fine friends, 
If you watched soon-to-be-former Rep Liz Cheney's 
concession speech
, (or 
read
 it here) after she lost her Wyoming GOP primary by 30 points, you know she compared herself to Abraham Lincoln in his quest to hold the union together.  She spoke in eloquent, even majestic self-laudatory terms, and about the greatness of America, and vowed to continue what she sees as her fight to preserve America. She has hinted in numerous contexts that she may run for president in 2024 or sometime later, and I believe she will.
Liz Cheney seemed genuine, earnest, and even noble. She believes there was no outcome-changing election fraud in 2020.
Or, more precisely and very importantly,  she fervently wants to believe there was no election fraud in 2020, and she can sustain this belief by refusing to face and examine the overwhelming evidence of the fraud that was the 2020 elections. She is consumed by envy of Donald Trump's popularity with the American people, and disdain for his patriotism that ignores ruling class protocol and dictates. From there, she arrives easily at her "no fraud to see here" conclusion, and her condemnation of  all talk about a stolen election and all efforts to protest about it or investigate it as conspiracy theories, myths, and lies. She justifies her actions on the J6 committee by ignoring the facts around the 2020 elections.
Liz Cheney's "my head is permanently in the sand and no one can make me face facts" speech showed us the power of simply ignoring truth.  Refusing to look at evidence. Joining the mockery mob and shutting down the people's voices. Bizarrely, she laid claim to right and true ideas, the very ideals that Trump supporters are actually defending.
Her speech was emblematic of what nearly the entire DC establishment, and most of the political ruling class of both parties across America have been trying to do since November of 2020. Sling slogans, parrot party talking points, mock those who question, and suppress or ignore evidence related to election fraud. And they all do that for the same reason: Trump's populist message and anti-swamp agenda endangers and outrages them. So they cling to and echo the "no evidence of election fraud exists" myth.
Ironically, Liz Cheney's speech happened days after 
The Pit national livestream 
in which Catherine Engelbrecht and Gregg Phillips revealed even more evidence of the utter fraud that was the 2020 election. It happened just days before the start of 
Mike Lindell's Moment of Truth Summit 
happening this weekend in which he is presenting the latest news, facts, and evidence related to 2020 election fraud.
SO  in this instance, the political battle lines are drawn not around ideology, but around what the facts are.
NOW is the time to dig in for truth. As the oft-repeated saying goes, everyone is entitled to their own opinions, but not to their own facts. There is NO reason to surrender or to negotiate or compromise, with lies, on any topic.
Truth exists, can be discerned, and must be honored. Lies cannot win.
Speak Truth About America.
Facts Matter.  Truth Matters.  America Matters.
I'll talk to you next week. I can't wait!
DebbieG
Links to this week's shows:
Whole Shows:
My Recent Commentary:
Interviews this week: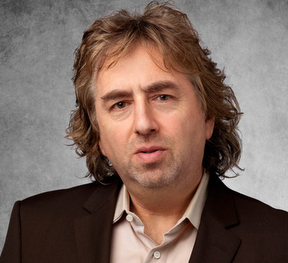 Joel Gilbert
 Author, investigative reporter, and documentary film maker, joined me to talk about his newest and very important book Michelle Obama 2024, in which reveals the results of his firsthand in-depth investigation into her life from early childhood till today.  Her status as most popular woman in America and her likely 2024 presidential run makes this book not only intriguing but relevant to today's political conversation. VERY important to understand who she is, how she has lived her life, and what her actions say about her beliefs.
Raymond Ibrahim
  is a widely acclaimed expert on the Middle East and Islam, and is the author of many books including his latest Defenders of the West: The Christian Heroes Who Stood Against Islam. We also talked about the recent attempted assassination of Salman Rushdie, the push by Rep Ilhan Omar to pass legislation intended to fight "Islamophobia," and the ongoing around the world Islamic assault on Christians and Christianity. Very informative interview.
Sidney Powell (Recent Interview Replay)
 American top lawyer and election integrity 
advocate joined me to discuss and assess where we stand today in the quest for honesty in elections, the effort to bring justice to the J6 defendants, and much more.
Blog posts from this week: