19 Dec Weekly Email for the week ending on Friday, December 17th, 2021
Welcome to the AmericaCanWeTalk Weekly Email for the week ending on Friday, December 17th, 2021!
     Click on any of the words in dark red font below to go directly to the show clips described.
Personally … (my weekly note to you):
My Very Fine Friends,
There is a tsunami of news in America about "the pandemic."
The pandemic of fear, that is. Irrational, unjustified, hysterical, manipulated fear. Responding with fear and panic to every threat is a highly emotional response that often blocks out the reasoning and critical thinking needed to address problems.
Consider just two interviews from this past week's AmericaCanWeTalk shows.  Dr. Mark Sherwood has treated over 9,500 covid patients without a single death. He talks to his patients about facing down fears and about how unhealthy fear is, among many other aspects of health and wellness. Psychiatrist Dr. Mark McDonald joined me to talk about his new book "The United States of Fear" in which he spells out the societal and cultural roots of fear, and the uses of fear to bring about division and submission.
"Fear not" is in the Bible 365 times.  Kind of hard to "trust in the Lord with all your heart" and be fearful at the same time. We can be wise in our actions, and take good care of our health, without giving into irrational, baseless, hysterical fear, and without surrendering our freedom.
Dr. Zev Zelenko spoke eloquently recently about the totalitarian trend unfolding in the world today using fear, and about a global mass psychosis related to fear of covid.  Dr. Robert Malone recently described the world as hypnotized, and succumbing to mass psychosis, and advised that those are awake to truth (the opposite of The Woke) need to band together and communicate and reinforce and support each other.  I strongly urge you to listen to both of these short but powerful videos.
On AmericaCanWeTalk I will continue to bring well-informed, substantive and thoughtful commentary, and guests, relating to all of the issues facing America. No matter what the attack on America, whether it is tyranny based on covid, or the rising tide of Marxist policies, or the abandonment of the border and  intentional  flooding of illegal aliens into America's heartland, or any other issues that threaten America's future of freedom, fear paralyzes thought, and therefore blocks reasoning and solutions.
Thinkers, and not emoters, are needed in America today, to help break the hypnotic, ongoing, and relentless fear-mongering that has engulfed us. The future of freedom in America can only be protected by thinkers who are brave, and who will put into action the steps needed to preserve freedom.
Speak Truth About America. Deny the Lies.
Facts Matter.  Truth Matters.  America Matters.
I'll talk to you next week. I can't wait!
DebbieG
Links to this week's shows:
Whole Shows:
Interviews from this week: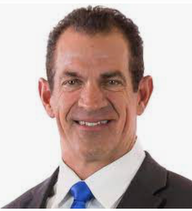 Dr. Mark Sherwood. What if fearful Americans knew that one doctor in Oklahoma had successfully treated over 9,500 covid patients without losing one patient. Not one death. Wouldn't you want to know who and how? Meet Dr. Mark Sherwood. A naturopathic doctor who partners with his wife Dr. Michele Neil-Sherwood, DO, at the Functional Medical Institute.
Dr. Mark McDonald, California-based psychiatrist and author of The United States of Fear, joined me to talk about his truly stellar book and about the fear pandemic sweeping America. This book is a straightforward and substantive read, about the use of fear as a manipulator.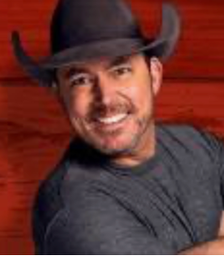 Chad Prather is one of three GOP primary challengers to Texas governor Abbott. Prather hosts the Chad Prather show on Blaze, and is a straight-talking, serious-thinking, America & Texas-loving patriot.
Blog posts from this week:
TYLER DURDEN – COVID FACT-CHECK: "ICUS ARE FILLED WITH THE UNVACCINATED" (UPDATED)
Are you a member of AmericaCanWeTalk yet?
     JOIN ACWT today and do not miss another Members Only Thursday show!  You can become an ACWT Member for only $5/month OR $50/year by going to 
THIS LINK
 on our AmericaCanWeTalk website, and choosing "Join Now."
This is the link you can use to join ACWT:  https://members.americacanwetalk.org.
     Members can join our Thursday in-studio audience!
AmericaCanWeTalk members who live in OR will be visiting the Dallas area and would like to be part of the in-studio audience on any Thursday at 3pmCT, PLEASE email me directly at [email protected], and put "Join Studio Audience on (fill in the date)" in the subject line.
When & Where & How to Watch
AmericaCanWeTalk (ACWT)
ACWT airs LIVE every Monday through Thursday @ 3pmCT.
The most reliable way to watch AmericaCanWeTalk LIVE is on our website, at https://americacanwetalk.org
To watch AmericaCanWeTalk LIVE Mon thru Thurs at 3pmCT go to https://americacanwetalk.org/live and you are set! (Keep refreshing until we start.)
You can also watch AmericaCanWeTalk LIVE on Twitter @DebbieCanWeTalk  or
On FB by going here or
Monday through Wednesday shows are free for everyone, on all platforms.
Thursday shows are special, private shows for members, with an  in-studio audience, and are aired exclusively on the AmericaCanWeTalk website. Click HERE to join, choose Join Now, and follow the instructions.
PAST Shows & Interviews:
All of my past shows and interviews are available at my  
AmericaCanWeTalk
  website. That website also contains our latest blog posts, a listing of our popular Why It Matters show feature, a copy of our weekly newsletter, and more.
ACWT's  shows are also available almost immediately after the show on these social media platforms:
Rumble.com & Gab.com  &  Locals.com &  Parler.com & Clouthub.com & Gettr.
Final tips for this week:
Forward this email! Help AmericaCanWeTalk grow!
If someone forwarded this email to you, go to my website here to sign up for yourself! Click on the "Subscribe" button on the home page.
On AmericaCanWeTalk, I talk truth about America, and about why the stories and news of the day, matter to you.
Thank you so much, my very fine friends, for listening and subscribing to AmericaCanWeTalk!
Because America Matters,
Debbie Georgatos
Host: America, Can We Talk?