17 Jul Weekly Email for the week ending on Friday, July 15th, 2022
Welcome to the AmericaCanWeTalk Weekly Email for the week ending on Friday, July 15th, 2022!   
Click on any of the words in dark red font below to go directly to the show clips described.
WE HAVE GREAT NEWS!
Tickets are now available for our October 15, 2022 
Third Annual Women f0r Freedom Summit in Dallas! 
You will LOVE this event.
We hope to see ALL of you there!
Personally … (my weekly note to you):
My Very Fine Friends,  
This week there was a huge development in the mission to expose climate change as a political power-grabbing alarmist agenda, rather than a genuine scientific concern.
In plain English, the SEC is considering imposing a new rule that would require companies to make even more detailed (make that onerous) "climate-related" disclosures if they wish to be listed on the exchange. In most circumstances, federal law requires the SEC and other agencies to seek comments from the public before imposing new rules.
Drs. Happer and Lindzen submitted 
a 28-page Comment and Declaration on the SEC's proposed rule
, which is FILLED with data and charts and actual factual information, but their opening summary should be read and memorized by everyone wishing to expose climate change zealotry as political, not scientific.
"AS CAREER PHYSICISTS, SCIENCE DEMONSTRATES THERE IS NO CLIMATE RELATED RISK CAUSED BY FOSSIL FUELS AND CO2, THUS NO SCIENTIFIC BASIS FOR THE PROPOSED RULE, AND, IF ADOPTED, DISASTROUS CONSEQUENCES FOR PEOPLE WORLDWIDE AND THE U. S. BECAUSE IT WOULD REDUCE CO2 AND THE USE OF FOSSIL FUELS."
This is monumental. They are saying that the dreaded Fossil Fuels and CO2 levels DO NOT post a risk to our climate, but in fact that the mission to forcibly reduce fossil fuel use and CO2 levels would be disastrous for mankind.  They are not even close to being the first climate experts to try to get this truth out to the world, but their lobbing of this document into the public square of ideas is the biggest step in a long time.
No doubt the leftist globalist mockery mob is as I write engaged in a monumental effort to not only discredit these two highly accomplished scientists, but to eviscerate and cancel them. Leftists including climate change zealots NEVER agree to an informed debate or the robust exchange of ideas. They are unlikely to respond well to this SEC filing.
Anthropogenic (man-caused) impending doom level catastrophic climate change has been foisted on mankind as gospel truth for decades. It is IMPOSSIBLE to overstate how much power and control leftists have acquired in the name of climate change, and how much freedom individuals have surrendered, willingly or not, in its name.
Anti-American Leftists are not nearly finished exploiting climate change fears to gain more control over the American people.
Relying on the (non-existent) "climate crisis," the EO commonly known and best described as the "30-by-30 radical land grab program" authorizes the US government to lock up or seize control of 30% of America's lands and waters by the year 2030. Privately owned lands NOT exempt. Because, you know, climate change. Fifteen governors signed on a letter to stop this radical program, and Texas Congressman Pat Fallon authored a bill called "30×30 Termination Act" to try to put an end to it.
Time for truth on climate change.  It's a deliberate and utterly dishonest scare-tactic theory used to aggregate the kind of power in the hands of the socialists, globalists, and ruling elite of this world that they have always wanted. It is a political agenda, not a scientific mission. It is being used to rob you of your freedom and property.
To expose and oppose the radical climate change agenda does not mean we do not care about clean air and clean water, and about a healthy environment. Everyone cares about our environment. We all have only one earth to live in. But it is time for direct confrontation with those exploiting climate fears for the purpose of acquiring and expanding their power. More on this on AmericaCanWeTalk this coming week.
Speak Truth About America.
Facts Matter.  Truth Matters.  America Matters.
I'll talk to you next week. I can't wait!
DebbieG
Links to this week's shows:
Whole Shows:
My Recent Commentary
Interviews this week:
Sidney Powell in this powerful interview, gets to the heart of the Oval Office meetings with President Trump debating the question whether to seize Dominion Voting machines. She became nationally known for her brilliant and successful work as the criminal defense attorney for Lt Gen Michael Flynn, and her later work helping to expose the massive election fraud of the 2020 election. She is a brave and extraordinary patriot, and she is still at work.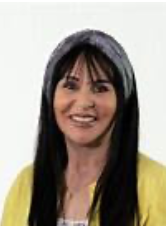 Sari Granitza is an Israeli citizen who is the Director of Christian Friends of Yad Vashem, the Israeli Knesset-created world Holocaust Remembrance Center. Tender and fascinating interview about the significance of her work and her mission in America.
Blog posts from this week: