26 Mar Weekly Email for the week ending on Friday, March 25th, 2022
Welcome to the AmericaCanWeTalk Weekly Email for the week ending on Friday, March 25th, 2022!
     Click on any of the words in dark red font below to go directly to the show clips described.
Mark your calendars now for Saturday October 15th!
That's the date of our Third Annual AmericaCanWeTalk Women f0r Freedom Summit in Dallas, with a special VIP reception on Friday evening October 14th.
Details to follow!!
If you'd like a rewarding and fun way to support AmericaCanWeTalk from the comfort of your own computer at home, consider:
Go to MyPillow.com, purchase some great quality products such as pillows, slippers, bath towels, bath robes, ALL great quality, and at the end of your order enter "DebbieG" as your promo code,  and get up to 66% off. Great products and prices, and a discount, and delivery to your home. (I get a small % payment from each order, which helps cover the cost of doing the show.).                        AND/OR
Go toH2Bev.com, and order a case or more of their completely wonderful HydroShot product sold there. Again, enter  "DebbieG" as your promo code, get 10% off, and delivery to your home, and I get a small % payment for each order.  My interview with the co-founder of this company about the unique benefits of HydroShot is very informative …. Check it out HERE.
Former Secretary of State Mike Pompeo will be the Keynote Speaker  at the Dallas County GOP Reagan Day Dinner on April 11th at the Hilton Anatole in Dallas!
Everyone is welcome. Tickets are going fast, and are available HERE. Don't miss out!!
My Very Fine Friends,
The revelations spewing forth from the Hunter Biden laptop emails cause sane Americans to experience disgust and nausea, along with the a very creepy and alarming realization that the Biden family has been  heavily immersed in corruption for years. It now appears that Hunter helped secure millions for biotech (bioweapons?) research in the Ukraine. And that the "the big guy" was aware and benefitting. The NYT only recently admitted that the laptop story it helped bury and hide prior to the 2020 elections was in fact true and enormously consequential. This story alone is enough to make the Biden Corruption Family unfit to lead America.
Uncovering and exposing that corruption matters.
But still the most important issue facing America, and one that EVERYONE can be involved with, and EVERYONE can help to solve, is election integrity.
I cannot urge you strongly enough to listen to my interview HERE with Dr. Douglas Frank and Seth Keshel, from this past Thursday.  America's elections are dishonest, rigged and manipulated. Only when enough Americans realize this, and pressure our elected officials to fix the problem, will America ever have honest elections.  YOU can be part of the solution by working in your community and your county government and your state legislature, to push for the reforms needed.
You will hear more on my show over the next weeks and months and years about HOW to fix America's corrupt elections. Everything else that matters about America's future, flows from fixing election integrity.
Speak Truth About America.
Facts Matter.  Truth Matters.  America Matters.
I'll talk to you next week. I can't wait!
DebbieG
Links to this week's shows:
Whole Shows:
Interviews from this week: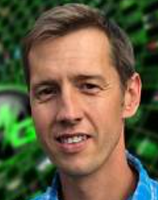 Dr. Douglas Frank AND Seth Keshel Our two guests on this week's Thursday show are mathematical and statistical experts who have studied America's 2020 elections and uncovered overwhelming evidence of widespread, outcome-changing election fraud . These brave patriots are traveling the county and presenting their data to elected officials, election officials, and citizens, trying to expose and explain the fraud. Please listen, and then please share this interview and information with everyone you know.
Lynn Davenport is an educational consultant who has studied the emerging transhumanism movement. We talked about the social impact of transhumanism , and the issues of transhumanists playing God.
Dr. Carole Haynes is a prolific writer and education expert who shared research showing that the taxpayer-funded early childhood education being pushed by today's Democrats is not only unwise and ineffective, but is a tool for propagandizing young children, and diminishing the role and place of parents in society. LOTS of great info.
Blog posts from this week: