08 Jan Weekly Email for the Week Ending Friday, January 7th, 2022
Welcome to the AmericaCanWeTalk Weekly Email for the week ending on Friday, January 7th, 2022!   
     Click on any of the words in dark red font below to go directly to the show clips described.
Happy New Year! 
Scroll down and read all about our NEW membership plan for this New Year!
Personally … (my weekly note to you):
My Very Fine Friends,   
I LOVE that 2022 has arrived! Somehow this new year already feels full of hope.
Liberty-loving patriots have a long, important, purposeful to-do list in this new year, or we could call them New Year's Resolutions, to do our part to preserve and protect America. To defend it against the radical left that is abusing its power in Washington DC. This abuse is happening on topics ranging from covid tyranny to attempts to permanently corrupt America's election system, and dozens of other issues.
But good things are happening! The below is a short list of good things happening in the fight against covid tyranny.
One good thing is that patriots like Dr. Bryan Ardis are spreading the word about the fact that Dr. Anthony Fauci knew that Remdesivir was not only ineffective but actually dangerous for covid patients, when he mandated that it be the only drug hospitals were permitted to use to treat covid patients. LISTEN to our below linked interview. Mountains of information to learn and share including his comparison of cults to some things happening today.
Another very good thing is that U.S. District Court Judge Mark Pittman has ordered that Pfizer CANNOT take the 75 years they audaciously requested to release the documents in their possession related to the covid vaccine creation process, but must instead release those documents by the end of September 2022, instead of by the year 2097. This court is standing up to big Pharma, big time.
Another good thing is that freedom lovers are challenging the vaccine mandates,  which are an extraordinary and unprecedented abuse of power by the Biden administration.  As I write this the Supreme Court has just wrapped up oral arguments in two cases that will determine whether the Court believes that the executive branch of the federal government (Biden and OSHA) has the power to mandate covid vaccinations as a condition of retaining your job.
I talk on my show about Americans becoming desensitized to the craziness and the tyranny of the anti-American left. Things that would have seemed absurd,  impossible, and unacceptable just a few years ago, now are perfectly acceptable to many Americans.
The idea that the federal government argued in open court that it should get to decide whether over 100 million Americans get a vaccination that millions oppose, that has a horrific track record of causing death and injury,  for a disease that is easily treatable with inexpensive readily available treatments and is survivable for 99+% of Americans, is an example of this slippery slope to tyranny. In many jurisdictions the unvaxed already cannot eat in restaurants. If this Biden mandate stands, then the government controlling who has freedom to fly or even cross state lines, will not be far behind. Camps for the unvaccinated are already contemplated.  Something approaching the Chinese social credit score system will be proposed, and seem reasonable.
For those who are okay with all of this, this is a TEXTBOOK case of becoming desensitized to tyranny. Fighting to stop tyranny now is vital.
Last point. Each of these actions, from Dr. Ardis exposing the Fauci/Remdesivir information, to organizations suing Pfizer demanding the information about their vaccine development, to the judge ordering Pfizer to comply in 8 months not 75 years, to the National Federation of Independent Businesses fighting the vaccine mandate on businesses, required courage. Just one person, one group, at a time, doing something.
Each is just one step, and no one step can turn everything around. But each step in the right direction helps. People ARE fighting.
Good things are happening.
Speak Truth About America.
Facts Matter.  Truth Matters.  America Matters.
I'll talk to you next week. I can't wait!
DebbieG
Links to this week's shows:
Whole Shows:
My Commentary from this past week:
Interviews from this week:
Congressman Louie Gohmert is a GOP member of Congress who is deeply respected and appreciated by conservatives, and who has decided to leave Congress to run for Attorney General of the great state of Texas, against a popular Republican incumbent. The question in the minds of millions of Texans is "why." Find out here.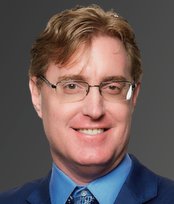 Dr. Bryan Ardis, Dallas-based doctor shared information he uncovered about Dr. Fauci's decision to mandate the use of Remdesivir (which he joked should be pronounced "Run, death is near") as the only medication permitted for hospitalized covid patients, AFTER Dr. Fauci already knew that it performed the worse of all tested treatments in clinical trials. Meaning it killed more people, and it failed to help patients. TRULY, one of the most compelling interviews I have ever done!
Clay Clark, Tulsa-based talk show host of the ThriveTimeShow, and organizer of the ReAwaken America Tours, joined me to talk covid and vaccination truth.
Blog posts from this week:
CHANGES in the AmericaCanWeTalk Membership Plan! 
A new plan for this new year!
     AmericaCanWeTalk offers our listeners a membership program, very reasonably-priced at $50/year!  I would love for all of you to join.
     Starting this year, our membership benefits include a discounted price on our very popular conferences, access to the members' section of our new website (under construction), participation in our periodic members private Zoom calls, an invitation to join us in studio on our special Thursday shows, and a discount on high quality ACWT products that will soon be available on our website.
But the main reason most people join AmericaCanWeTalk is because they value the news, information, and perspective they hear on the show every Monday through Thursday. Joining AmericaCanWeTalk is one way to stand up against the left wing media lies, bias, and anti-Americanism, and help to spread "truth about America."
HOW to join: 
Go to 
THIS LINK
 to join using your credit card.
OR you can mail a check for $50. payable to "AmericaCanWeTalk" to:
CWT Publications
11700 Preston Road
Ste 660, #264
Dallas, TX 75230
(Paying by check means no CC fees, SO all of your donation makes it to ACWT)
 Members can join our Thursday in-studio audience!
PLEASE email me directly at [email protected] if you are a member and would like to be part of the in-studio audience on any Thursday at 3pmCT. Put "Join Studio Audience on (fill in the date)" in the subject line, and we will get back with you.
 When & Where & How to Watch
      AmericaCanWeTalk (ACWT)  
PAST Shows & Interviews:
All of my past shows and interviews are available at my  AmericaCanWeTalk  website. Our website also contains our latest blog posts, a listing of our popular Why It Matters show feature, a copy of our weekly newsletter, and more.
ACWT's  shows are also available almost immediately after the show on these social media platforms:
Rumble.com & Gab.com  &  Locals.com &  Parler.com & Clouthub.com & Gettr.
Final tips for this week:
Forward this email! Help AmericaCanWeTalk grow!
If someone forwarded this email to you, go to my website here to sign up for yourself! Click on the "Subscribe" button on the home page.
On AmericaCanWeTalk, I talk truth about America, and about why the stories and news of the day, matter to you.
Thank you so much, my very fine friends, for listening and subscribing to AmericaCanWeTalk!
Because America Matters, 
Debbie Georgatos
Host: America, Can We Talk?